Memories of Ballyarnett & Derryvane
This page was made possible by the generous contributions of Herbert Burns, Robert Williams & Louise Wylie. If you have any comments or would like to contribute please email me. This is a free service, we are dedicated to preserving all family history from the area for future generations to enjoy any old letters, photo's, stories are welcome.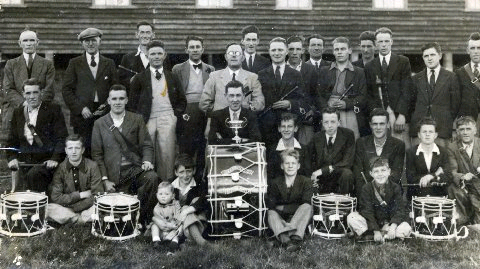 The Rock Bar Muff c1940 – McIvor's shirt factory beside the Rock, the number plate on the car is IH4473. IH was "Inishowen" and the first car in Inishowen was IH1 owned by a Ballintine family in Buncrana c1910. So by 1940 only 4473 cars had been registered in all of Inishowen.